Evolving with Our Injection Molding Customers through Superior Support
ELK GROVE VILLAGE, IL, December 29, 2020 – Making an investment in an injection molding machine is as much about the people behind it as the machine itself.
Having a true partner that works to find ways to minimize downtime, improve efficiency, and keep you evolving to meet your own growing customer demands gives you a true competitive advantage. Shibaura Machine's injection molding service team is committed to offering several support services designed specifically with these goals in mind. 
Greater efficiency and profitability for your injection molding operations
Having a partner with a customer-centered, results-focused service team can lift your worries and further improve machine reliability. Shibaura Machine's service department is comprised of service technicians averaging 18 years of experience. They work to continue to build value after the machine sale by helping you improve machine operations, optimizing precision and machine performance, and extend the service life of your machine. 
Working with our service technicians you can count on:
Installation and on-site operator training to ensure your injection molding machine is as productive as possible from day one and your employees are properly trained. 
Technical support experts available via phone 24/7 for urgent questions and troubleshooting.
Field services readily available to maintain your injection molding machine investment with repairs or service at your location.
After-sale continued education to ensure efficient operation and maintenance, both virtual or on-site.
Retrofits solutions to ensure machines are operating at peak efficiency and productivity, or/and with expanded functionality to support new business opportunities and prolong machine life.
A partner where you need one
Being able to react swiftly to customer requirements means being readily available. With over 35 injection molding service employees in North America and locations strategically throughout the US, Canada, and Mexico we are able to offer the continued on-site training and services our clients need. Our toll-free phone number is also an option for those looking for after-hours 24/7 support.
We realize a quality, high-performance machine that you can count on for years to come is important. Our technology and service expertise guarantees that you feel confident with your injection molding machine purchase with Shibaura Machine.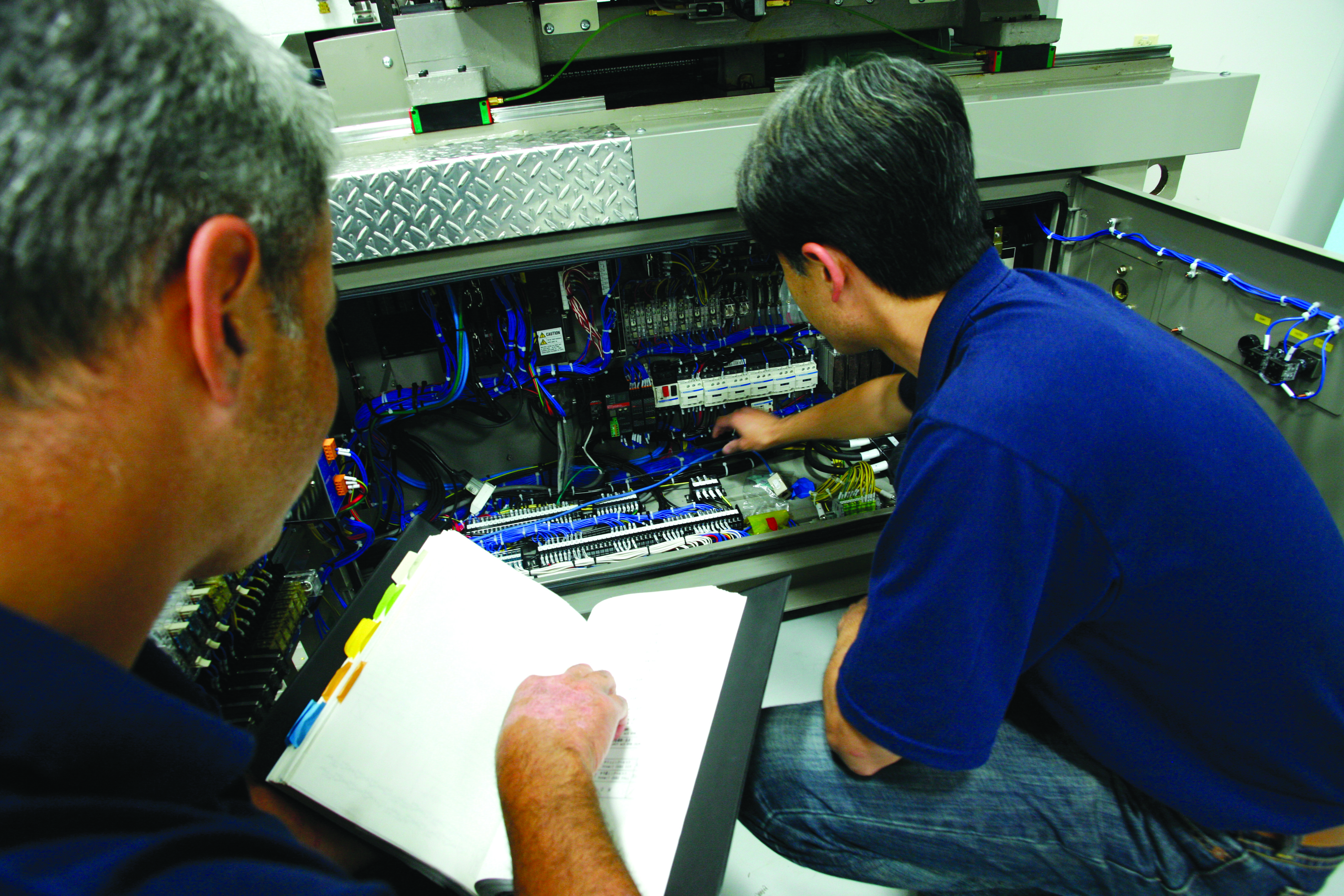 Need service on your Shibaura injection molding machine? Click below to initiate a service request.
Want to know more about our machines?