Increasing plant efficiency with the help of Shibaura Machine

Hoffer Plastics
Founded in 1953, Hoffer Plastics has grown to become an industry leader and innovator in the custom plastic injection molding industry.  Located in a 365,000 sq. ft. facility on 24 acres and employing more than 350 people, they produce more than three billion plastic parts annually.  Boasting a consistent 99% on-time delivery record, Hoffer Plastics has been honored with numerous awards including Plastic News "Processor of the Year".
What the Hoffer Plastics Chief Revenue Officer says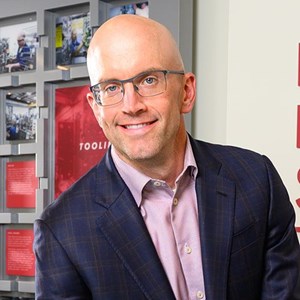 "In a world where we're trying to get product to customers in a more timely fashion, cycle savings is a big deal for us.  Our biggest achievement with Shibaura machines has been cycle savings on the products that we select to run in those presses."
Alex Hoffer
Chief Revenue Officer
Our customers need product more efficiently and quicker than ever before