How to Minimize Injection Molding Machine Downtime
ELK GROVE VILLAGE, IL, January 19, 2021 – Whether planned or unplanned, machine downtime is very costly. Aside from directly impacting production and labor, machine downtime extends to other areas of operation and can affect the organization as a whole. And with many manufacturing floors operating with less staff than pre-COVID-19, it is more important than ever to work towards minimizing machine downtime. 
We are giving insight into how the type of machine and control system can make an impact not only when it comes to minimizing downtime, but also improving productivity and throughput.
Does Machine Type Matter? 
The causes of machine downtime can vary from one machine to another. One major factor is the type of injection molding machine being used.
All-electric machines are generally preferred over servo-hydraulic and hybrid machines in order to minimize maintenance downtime. For example, Shibaura's all-electric machine has fewer moving parts and no hydraulic system to upkeep. It requires none of the components found in a typical hydraulic machine such as valves, pumps, seals, heat exchangers, and filters. All this adds up to lower chance of failure and less maintenance with an all-electric injection molding machine.
Keep Production in Motion with the V70 Controller
Accurate and easy to access information is also key to minimizing machine downtime. The features available on Shibaura's V70 controller not only prevent issues from arising but quickly assists operators with diagnosing any problems that do occur. 
Highlighted features that allow for minimal downtime include:
On-Board Machine Manual 
On-Board Ladder Logic 
Process Monitoring Alarms 
On-Board Preventative Maintenance Schedule
Resin Degrade Prevention 
Labeled I/O (Input/Output) Checker 
Machine Interlock Screen 
Machine History Screen 
Machine Alarm Screen 
Molding Support Screen
The V70 controller allows you the ability to monitor and optimize easily. By being able to be alerted of potential issues and having the information needed right at operator's fingertips you'll experience a decrease in downtime and increase in efficiency. 
Improve Customer Satisfaction
Minimizing downtime allows for reducing order lead times and improving customer satisfaction. Shibaura Machine's all-electric injection molding machines with the V70 controller allows you to achieve your targeted production goals and improve OEE.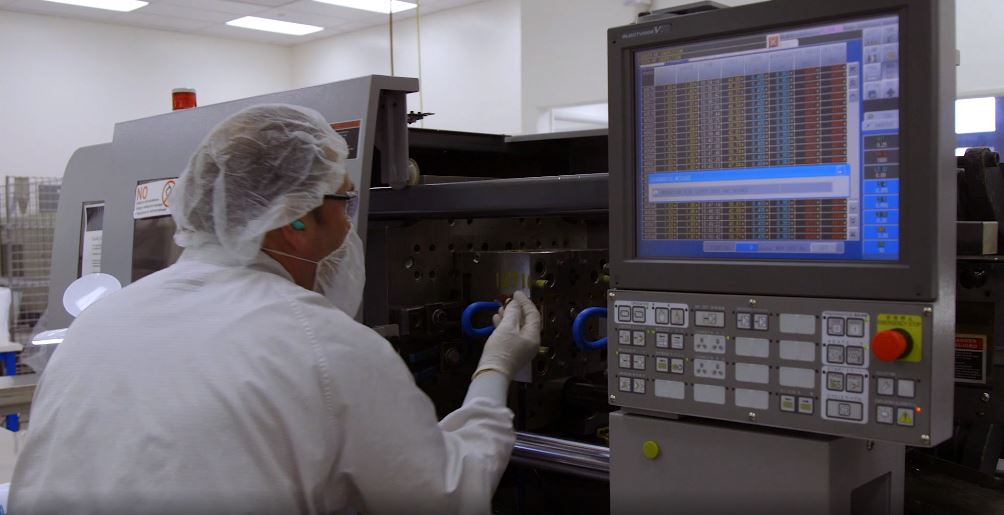 Looking to upgrade to more efficient injection molding machine technology?  Request a quote below!
Want to know more about our machines?