Supporting our West Coast Injection Molding Customers: Spotlight on Shibaura Machine's Ontario, California Tech Center & Service Office
ELK GROVE VILLAGE, IL, November 10, 2021 - Having a nearby resource to provide your team with support is crucial to meet business goals and optimize injection molding processes. By having tech centers and service offices throughout North America we are able to bring our expertise closer to our customers.
Collectively, the Shibaura Machine team members strive to be your most valuable resource before and after the purchase of your injection molding machine. So whether you are looking for ways to boost productivity, receive hands-on training, or connect with trained engineers, one of our four strategically placed locations is able to help. Their injection molding processing expertise spans across a variety of industries and jobs to bring true value into your organization.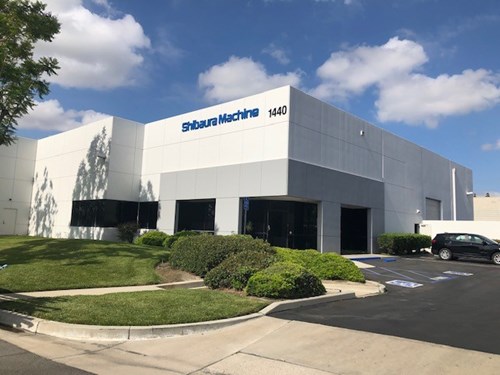 Highlights of Our Ontario, CA Location
Our Ontario, California facility provides our West Coast injection molding customers with solutions, resources, technical expertise, and support to grow their business. This state-of-the-art tech center allows customers to see injection molding machines demonstrated in real-time applications, meet with our engineers, and align strategically with our team of Shibaura Machine trained technicians.
This location includes a showroom and training center and provides additional machine warehousing and machine assembly. Similar to the Elk Grove Village, IL location, this office provides:
Full time phone support to connect you with our technical experts quickly
Start-up services to ensure proper installation and training
Field service teams located in and around the area for on-site concerns
Collectively, the service and support found within the Ontario, CA location means you can better focus on your business. Whether you are looking for the latest equipment or to gain a better understanding of how to improve injection molding processes, we invite you to visit our Ontario, CA facility.
Contact our team to schedule a visit to our Ontario, California injection molding tech center and service office
Tel: (888) 593-1616
Email:  im-success@shibaura-machine.com.
Want to know more about our machines?